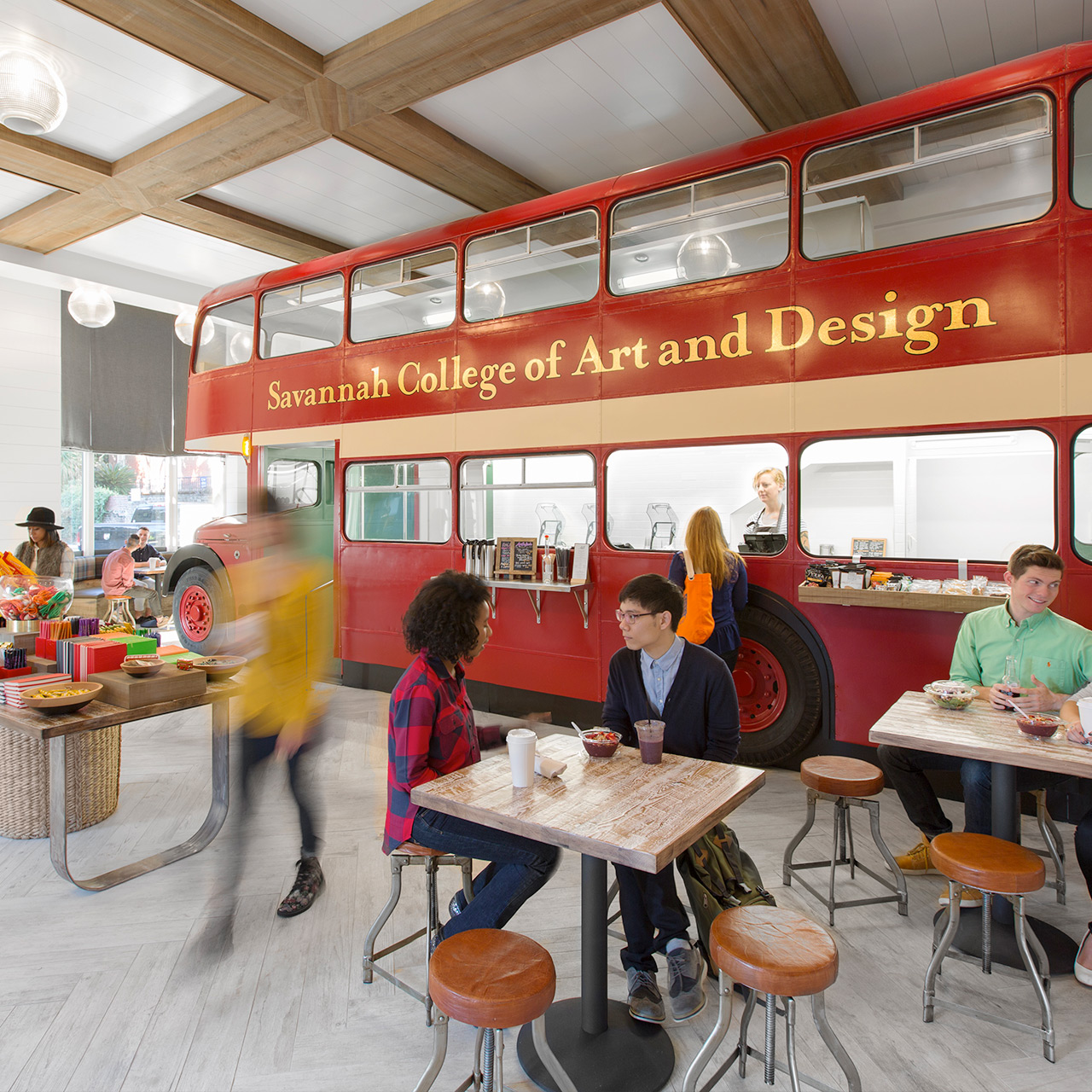 Art's
Overview
Phone
Hours
Today's hours: 11 a.m to 3 p.m

Sunday 11 a.m to 3 p.m
Monday 9 a.m to 5 p.m
Tuesday 9 a.m to 5 p.m
Wednesday 9 a.m to 5 p.m
Thursday 9 a.m to 5 p.m
Friday 9 a.m to 5 p.m
Saturday 9 a.m to 5 p.m

Art's is now open with new hours. During this time, salads and paninis may vary.
Art's offers whole-fruit smoothies, salads, paninis, coffee, espresso, and an assortment of healthy grab-and-go snacks and meal bars. Art's also offers a variety of fun and colorful SCAD-branded apparel, gifts, and stationery.
More
Inside, you'll find an authentic London double-decker bus once used by SCAD for student transportation in Savannah.
Art's is located next to the Gryphon in the ornate 1926 Scottish Rite building on enchanting Madison Square.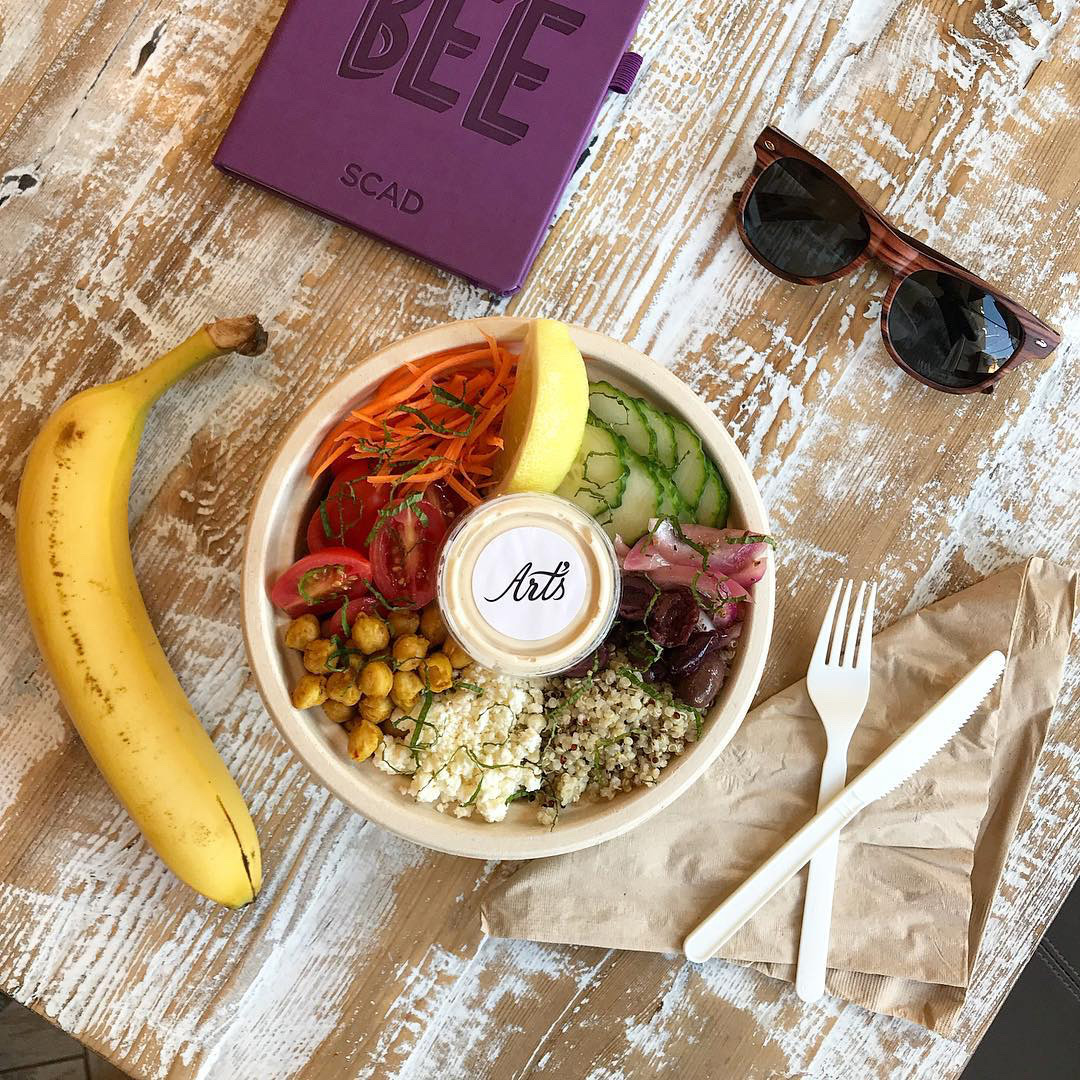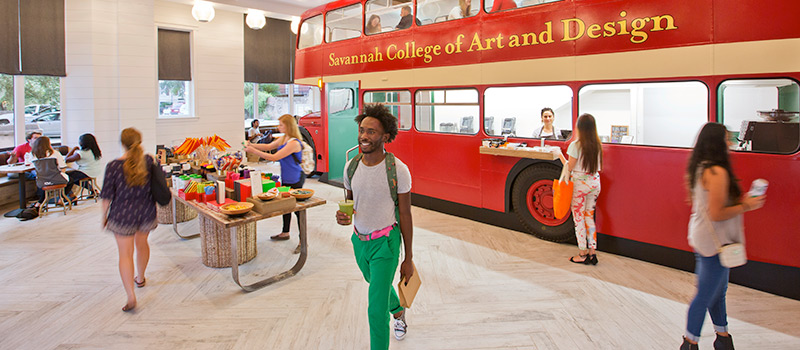 SCAD
The University for Creative Careers
The Savannah College of Art and Design is a private, nonprofit, accredited university, offering more than 100 degree programs across its locations in Atlanta and Savannah, Georgia; Lacoste, France; and online via SCADnow.
Learn more about SCAD, visit scad.edu.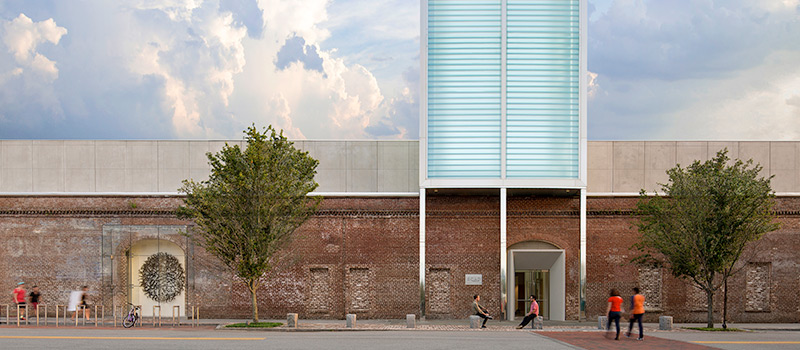 SCAD Museum of Art
The SCAD Museum of Art is a premier contemporary art museum that features emerging and established international artists through commissioned works and rotating exhibitions.
Address
601 Turner Blvd.
Savannah, Georgia
Visit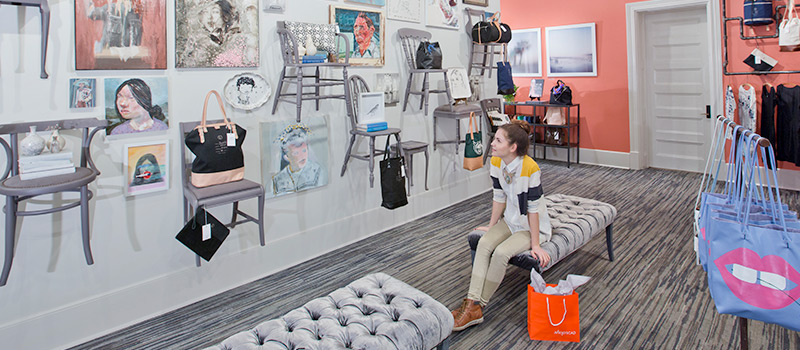 shopSCAD
shopSCAD's unique retail gallery in Savannah, Georgia, has delighted window shoppers, tourists and collectors of fine art for the past decade.
Address
340 Bull St.
Savannah, Georgia
Visit